Posts for: September, 2017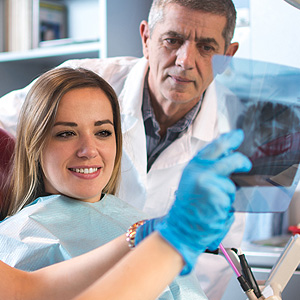 You've recently learned one of your teeth needs a root canal treatment. It's absolutely necessary: for example, if you have decay present, it will continue to go deeper within the tooth and it will spread to the roots and bone and could ultimately cause you to lose your tooth. Although you're a little nervous, we can assure you that if we've recommended a root canal treatment, it's the right step to take for your dental health.
There's nothing mysterious — or ominous — about a root canal. To help ease any fears you may have, here's a step-by-step description of the procedure.
Step 1: Preparing your mouth and tooth. We first take care of one of the biggest misconceptions about root canals: that they're painful. We completely numb the tooth and surrounding tissues with local anesthesia to ensure you will be comfortable during the procedure. We isolate the affected tooth with a thin sheet of rubber or vinyl called a rubber dam to create a sterile environment while we work on the tooth. We then access the inside of the tooth — the pulp and root canals — by drilling a small hole through the biting surface if it's a back tooth or through the rear surface if it's in the front.
Step 2: Cleaning, shaping and filling the tooth. Once we've gained access we'll clear out all of the dead or dying tissue from the pulp and root canals, and then cleanse the empty chamber and canals thoroughly with antiseptic and antibacterial solutions. Once we've cleaned everything out, we'll shape the walls of the tiny root canals to better accommodate a filling material called gutta-percha, which we then use to fill the canals and pulp chamber.
Step 3: Sealing the tooth from re-infection. Once we complete the filling, we'll seal the access hole and temporarily close the tooth with another filling. Later, we'll install a permanent crown that will give the tooth extra protection against another infection, as well as restore the tooth's appearance.
You may experience some mild discomfort for a few days after a root canal, which is usually manageable with aspirin or ibuprofen. In a week or so, you'll hardly notice anything — and the tooth-threatening decay and any toothache it may have caused will be a distant memory.
If you would like more information on root canal treatments, please contact us or schedule an appointment for a consultation. You can also learn more about this topic by reading the Dear Doctor magazine article "A Step-by-Step Guide to Root Canal Treatment."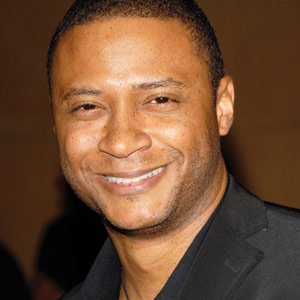 Can you have healthy teeth and still have gum disease? Absolutely! And if you don't believe us, just ask actor David Ramsey. The cast member of TV hits such as Dexter and Arrow said in a recent interview that up to the present day, he has never had a single cavity. Yet at a routine dental visit during his college years, Ramsey's dentist pointed out how easily his gums bled during the exam. This was an early sign of periodontal (gum) disease, the dentist told him.
"I learned that just because you don't have cavities, doesn't mean you don't have periodontal disease," Ramsey said.
Apparently, Ramsey had always been very conscientious about brushing his teeth but he never flossed them.
"This isn't just some strange phenomenon that exists just in my house — a lot of people who brush don't really floss," he noted.
Unfortunately, that's true — and we'd certainly like to change it. So why is flossing so important?
Oral diseases such as tooth decay and periodontal disease often start when dental plaque, a bacteria-laden film that collects on teeth, is allowed to build up. These sticky deposits can harden into a substance called tartar or calculus, which is irritating to the gums and must be removed during a professional teeth cleaning.
Brushing teeth is one way to remove soft plaque, but it is not effective at reaching bacteria or food debris between teeth. That's where flossing comes in. Floss can fit into spaces that your toothbrush never reaches. In fact, if you don't floss, you're leaving about a third to half of your tooth surfaces unclean — and, as David Ramsey found out, that's a path to periodontal disease.
Since then, however, Ramsey has become a meticulous flosser, and he proudly notes that the long-ago dental appointment "was the last we heard of any type of gum disease."
Let that be the same for you! Just remember to brush and floss, eat a good diet low in sugar, and come in to the dental office for regular professional cleanings.
If you would like more information on flossing or periodontal disease, please contact us today to schedule an appointment for a consultation. You can also learn more by reading the Dear Doctor magazine article "Understanding Gum (Periodontal) Disease."