Posts for: December, 2017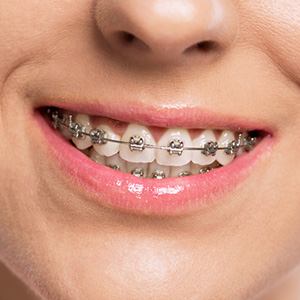 If you've ever looked at younger photos of yourself, you're sure to notice differences with your present appearance. Of course, your basic features might appear much the same. But maybe your lips seemed a little thicker back then, or your nose a bit less prominent.
This is because your facial features don't stop growing when you reach adulthood—they continue to change throughout your life. For example, lips reach their maximum thickness by around age 14 for girls or age 16 for boys; they'll remain at that level of thickness for a few years before gradually thinning throughout adulthood. The nose will also continue to grow, becoming more prominent especially as changes in the lower part of the face can make the chin appear shorter.
Although each of us ages at different rates and in different ways, these general physical trends are somewhat predictable. That's why we can use the knowledge of how our facial physiology changes with age to fine tune orthodontic or other cosmetic dental treatments. The most optimum approach is to consider treatment in the early stages of bite development during childhood or early adolescence.
This means we're doing more than correcting a patient's current bite: we're also taking into account how tooth movement now might affect the jaw and facial structures later in life. By incorporating our understanding of age-related changes into our treatment we might be able to provide some hedge against the effects of aging.
This approach starts with early comprehensive dental care, preferably before a child's first birthday, and an orthodontic evaluation at around age 6 to assess bite development. It may also be necessary to initiate interceptive treatment at an early age to lessen or even eliminate a growing bite problem to help ease the extent of future treatment. And if a bite requires correction, early evaluation can help create a timetable for effective treatment in later years.
Taking this approach can correct problems now affecting both dental health and appearance. But by acknowledging the aging process in our treatments, we can build the foundation for a beautiful smile well into the future.
If you would like more information on keeping an attractive smile throughout your life, please contact us or schedule an appointment for a consultation.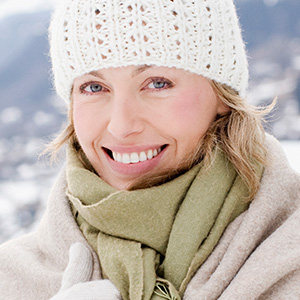 As the old song says, "'Tis the season to be jolly." And for many of us, the year-end holidays offer a perfect opportunity to break out of our daily routine and get together with co-workers, friends and family. Whether it's a casual gathering at home or a night on the town, one thing is for sure: There's likely to be plenty of food and drinks at hand to keep the good times rolling.
We're not going to say that you should never indulge in a sugar cookie or a tumbler of eggnog. But everyone knows that too much of a good thing can be bad for your health. So here are some simple tips to help keep your oral health in good shape while you're enjoying the holiday season.
Choose Healthier Snacks — good-tasting munchies don't have to be bad for you. Plant-based hors d'oeuvres like hummus with raw vegetables can be just as delicious and satisfying as chips and dip—and a lot healthier, with plenty of vitamins and fiber, and little or no sugar. Cheese, yogurt and other dairy products, eaten in moderation, can actually be beneficial for your oral health: they can stimulate the flow of saliva and restore minerals to the teeth. If you choose to eat sweet snacks, limit them to around mealtimes. That way, your mouth gets a break from sugar and acid in between meals.
Drink Plenty of Water — Sure, there are plenty more exotic beverage choices. But for better health, alternate those fancy drinks with glasses of water. Sugary, acidic beverages like soda (or even juice) can feed decay-causing bacteria and weaken the tooth's enamel, leading to cavities. Alcohol dries out the mouth, which can cause a number of oral health problems. But water promotes the body's production of beneficial saliva, and keeps you healthy and hydrated. It also helps neutralize tooth-eroding acid and wash away sticky food residue that can cling to your teeth.
Don't Neglect Your Oral Health Routine — Sure, between frantic holiday shopping and eagerly anticipated get-togethers, it may seem like there aren't enough hours in the day. But it's always important to maintain your regular oral health routine—and even more so at this time of year. Brushing twice a day for two minutes each time and flossing once a day are proven ways to prevent cavities and gum disease. Find a few minutes to take care of yourself and you can keep your smile looking good all year long.
The holidays are a time for friends, family, fun and celebration. We offer these suggestions with our best wishes for a safe and healthy season. If you would like more information about how to maintain good oral health—during the holidays or any time of year—please contact our office or schedule a consultation. Read more in the Dear Doctor magazine articles "Nutrition and Oral Health" and "10 Tips for Daily Oral Care at Home."