Posts for: February, 2020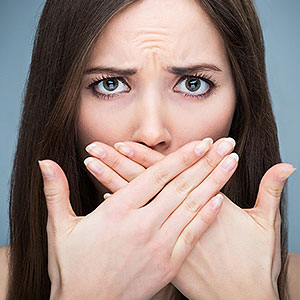 Holistic medicine aims to provide healthcare for the "whole" person. While it's a worthy approach, the term has also been used to advance ideas, including in dentistry, at odds with solid scientific evidence.
Here are 4 "holistic" oral health claims and why you should be wary of them.
Root canals are dangerous. It might be shocking to learn that some claim this routine tooth-saving procedure increases the risk of disease. The claim comes from an early 20th Century belief that leaving a "dead" organ like a root-canaled tooth in the body damages the immune system. The idea, though, has been thoroughly disproved, most recently by a 2013 oral cancer study that found not only no evidence of increased cancer, but an actual decrease in cancer risk following root canal treatment.
X-rays are hazardous. X-rays have improved tooth decay treatment by allowing dentists to detect it at earlier stages. Even so, many advise avoiding X-rays because, as a form of radiation, high levels could damage health. But dentists take great care when x-raying patients, performing them only as needed and at the lowest possible exposure. In fact, people receive less radiation through dental X-rays than from their normal background environment.
Silver fillings are toxic. Known for their strength and stability, dentists have used silver fillings for generations. But now many people are leery of them because it includes mercury, which has been linked to several health problems. Research concludes that there's no cause for alarm, or any need to remove existing fillings: The type of mercury used in amalgam is different from the toxic kind and doesn't pose a health danger.
Fluoride contributes to disease. Nothing has been more beneficial in dental care or more controversial than fluoride. A proven weapon against tooth decay, fluoride has nonetheless been associated with ailments like cancer or Alzheimer's disease. But numerous studies have failed to find any substantial disease link with fluoride except fluorosis, heavy tooth staining due to excess fluoride. Fluorosis, though, doesn't harm the teeth otherwise and is easily prevented by keeping fluoride consumption within acceptable limits.
Each of these supposed "dangers" plays a prominent role in preventing or minimizing dental disease. If you have a concern, please talk with your dentist to get the true facts about them.
If you would like more information on best dental practices, please contact us or schedule an appointment for a consultation. You can also learn more about this topic by reading the Dear Doctor magazine article "Holistic Dentistry: Fads vs. Evidence-Based Practices."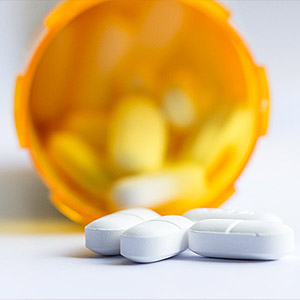 The ongoing opioid addiction epidemic has brought together government, law enforcement and healthcare to find solutions. The focus among doctors and dentists has been on finding ways to reduce the number of opioid prescriptions.
Opioids (or narcotics) have been a prominent part of pain management in healthcare for decades. Drugs like morphine, oxycodone or fentanyl can relieve moderate to extreme pain and make recovery after illness or procedures much easier. Providers like doctors and dentists have relied heavily on them, writing nearly 260 million narcotic prescriptions a year as late as 2012.
But although effective when used properly, narcotics are also addictive. While the bulk of overall drug addiction stems from illegal narcotics like heroin, prescription drugs also account for much of the problem: In 2015, for example, 2 million Americans had an addiction that began with an opioid prescription.
The current crisis has led to horrific consequences as annual overdose deaths now surpass the peak year of highway accident deaths (just over 54,000 in 1972). This has led to a concerted effort by doctors and dentists to develop other approaches to pain management without narcotics.
One that's gained recent momentum in dentistry involves the use of non-steroidal anti-inflammatory drugs (NSAIDs). NSAIDs like acetaminophen, ibuprofen or aspirin work by dilating blood vessels, which reduces painful inflammation. They're available over the counter, although stronger doses require a prescription.
NSAIDs are effective for mild to moderate pain, but without the addictive properties of narcotics. There are some adverse health consequences if taken long-term, but limited use for pain or during post-procedure recovery is safe.
Many dentists are recommending NSAIDs for first-line pain management after most dental procedures. Narcotics may still be prescribed, but in a limited and controlled fashion. As part of this new approach, dentists typically combine ibuprofen and acetaminophen: Studies have shown the two work together better at reducing pain than either one individually.
Still, many aren't eager to move away from the proven effectiveness of narcotics to primarily NSAIDs. But as these non-addictive drugs continue to prove their effectiveness, there's hope the use of addictive opioids will continue to decrease.
If you would like more information on pain management practices in dental care, please contact us or schedule an appointment for a consultation.