Dentist in Decatur, IL | Meet our Doctors | Husband and Wife Team
Dr. Chad A. Corley, DMD
Decatur, IL Dentist
Corley Family Dental

We have four beautifully ornery kids (3 daughters: Lucy, Solé, Mila and one son Remy). I enjoy coaching their soccer teams; playing basketball; golfing with my wife, Natalie; and spending time with family.

I am honored to be serving the Decatur community and have met many wonderful patients who I now consider friends. My wife and I are eager to give back to Decatur what it has given us over the years. We enjoy supporting many local charitable events and organizations.

Thank you to all of our wonderful patients that have followed us to our new location! I will continue to perform comfortable and compassionate dentistry and am honored to be your dentist!
Dr. Natalie A. Corley, DMD
Decatur, IL Dentist
Corley Family Dental

My name is Natalie (Sykes) Corley and I am also a Decatur native actually receiving the majority of my education right here in Decatur. I attended Eisenhower High School and then received my Bachelor of Science Degree from Millikin University. I then "finally" ventured out of Decatur and received my Dental Medicine Doctorate in 2007 from Southern Illinois School of Dental Medicine in Alton, IL.

Who knew I would also find my husband (Chad, who is also from Decatur) while studying to become a dentist in Alton. We have three daughters and one son. Like for most moms, my children are my main motivators. I feel I am a better person and a dentist because of them!

Chad and I worked together at another dental office in Decatur for several years, and then finally decided to take the plunge and not only be partners in life together but now partners in business (not sure which one is more difficult). We have a great balance and between the two of us (and A LOT of help from our family members), we are able to be "mommy and daddy" at night while being "doctor" during the day.

I would like to take this opportunity to thank all of our patients who have transitioned with us into our new office. We are excited to better serve you and make you feel right at home! And a big thanks to all of our new patients who have joined our dental family. I would also like to thank our families for the support you have given us. We are truly blessed to be surrounded by such wonderful patients and family and are committed to providing compassionate comfortable dentistry for the Decatur Community.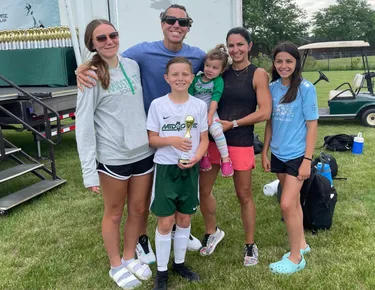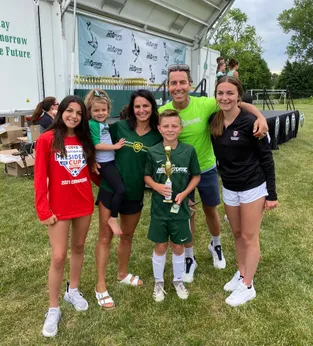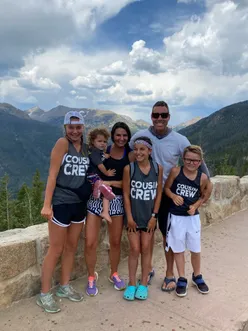 Meet Our Front Office Team
Allison Swisher
Caitlyn Gaitros
---
Meet Our Hygienists
Taylor Younker, RDH
---
Amanda Tool, RDH
---
Lindsay Fenton, RDH